Quickly create a quotation. The NextarSoftware will help you to print and send it via email to your client.
The first step in creating a budget is to access the "Quotations" menu on the left bar of the system.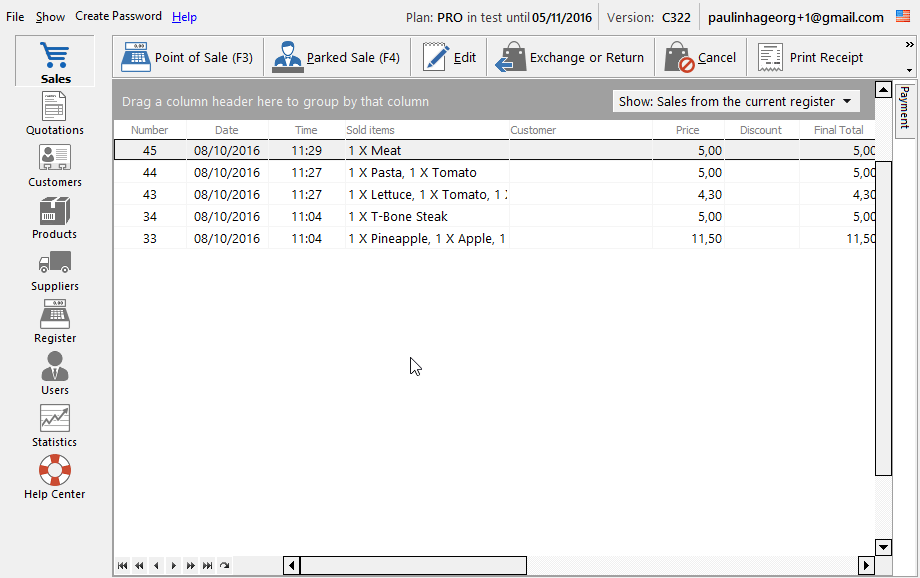 Then click the green adding icon (+), at the top of the screen.
First choose the validity of your budget by clicking "Expires in" or by pressing (F7).
If you don't want to set a validity date to the quotation, keep the "This quotation does not expire" marked.
If you prefer to set a validity, clear the option and select the period.
If you wish to save this validity as standard, so that your next quotations come with this date automatically, check the "Save as Default" option. Click Ok to validate the configuration.
Select the customer by clicking on the option or by pressing the F5 key.
Select the products you want to budget.
And last Save at the top to release the budget for the costumer.
The print screen will appear soon after. If you wish to send this quotation by e-mail, check "Send by e-mail", type the customer's e-mail, the subject and body of the email.
If you wish to print, check the Print option.
Click Ok to apply and perform the actions you selected (print and email).
All set! Quotation generated successfully.
‍